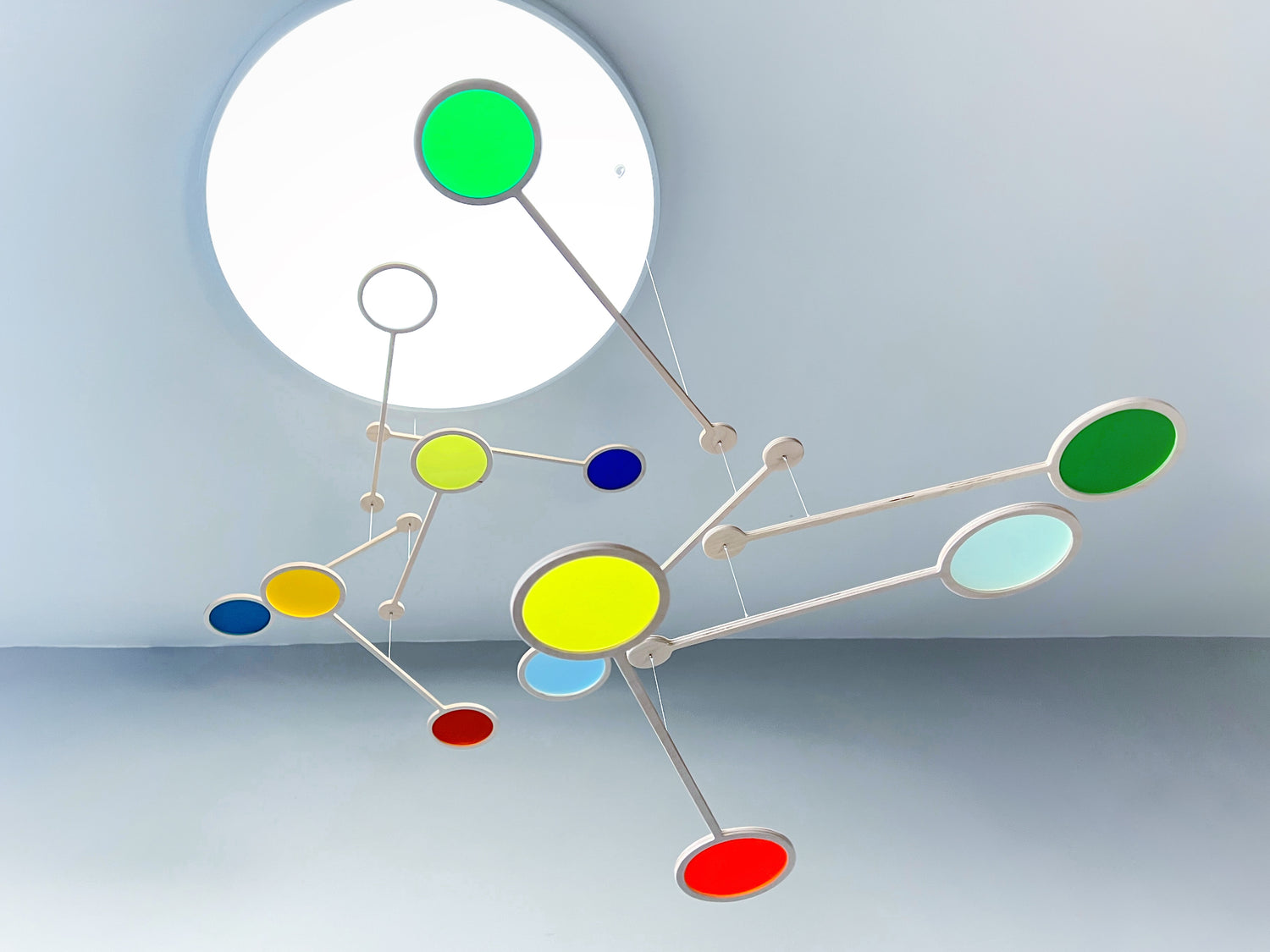 New XL Orbit Mobile
Introducing XL Orbit Mobile.
10 Piece Orbit mobile for larger spaces.
Handmade birch and acrylic hanging mobile art. Custom colour options to suit any living space
XL Orbit Mobile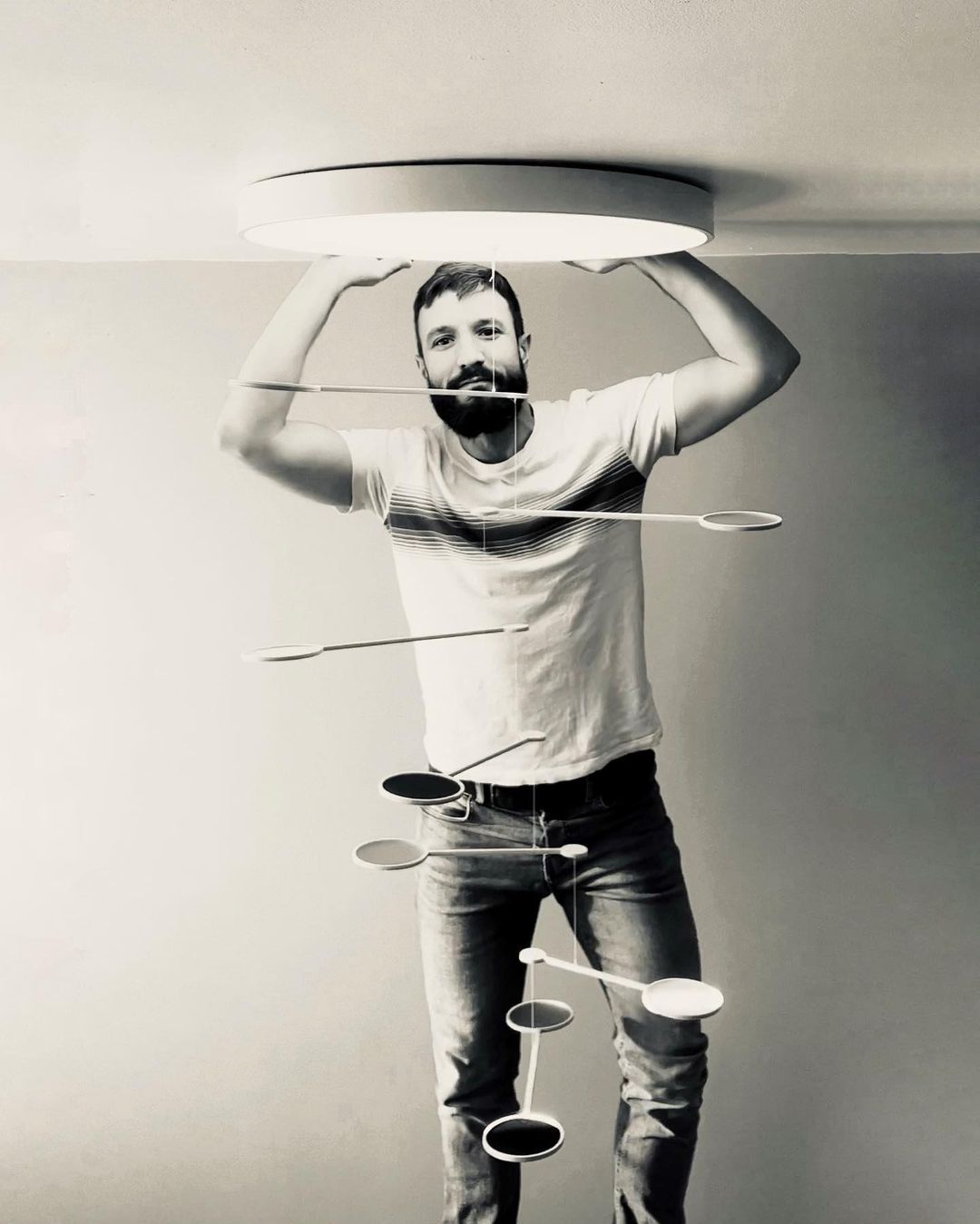 The Illuminist
Welcome to my exclusive collection of Kinetic Mobile Sculptures, available for your admiration and acquisition! Each and every sculpture listed on this website has been thoughtfully designed and meticulously crafted by yours truly, using only the highest quality materials and utmost attention to detail.
My extraordinary collection of Kinetic Mobile Sculptures, which are not only aesthetically beautiful but also serve a range of practical purposes. These unique sculptures are not just art for art's sake, but are also versatile and functional moving pieces that can enhance various spaces.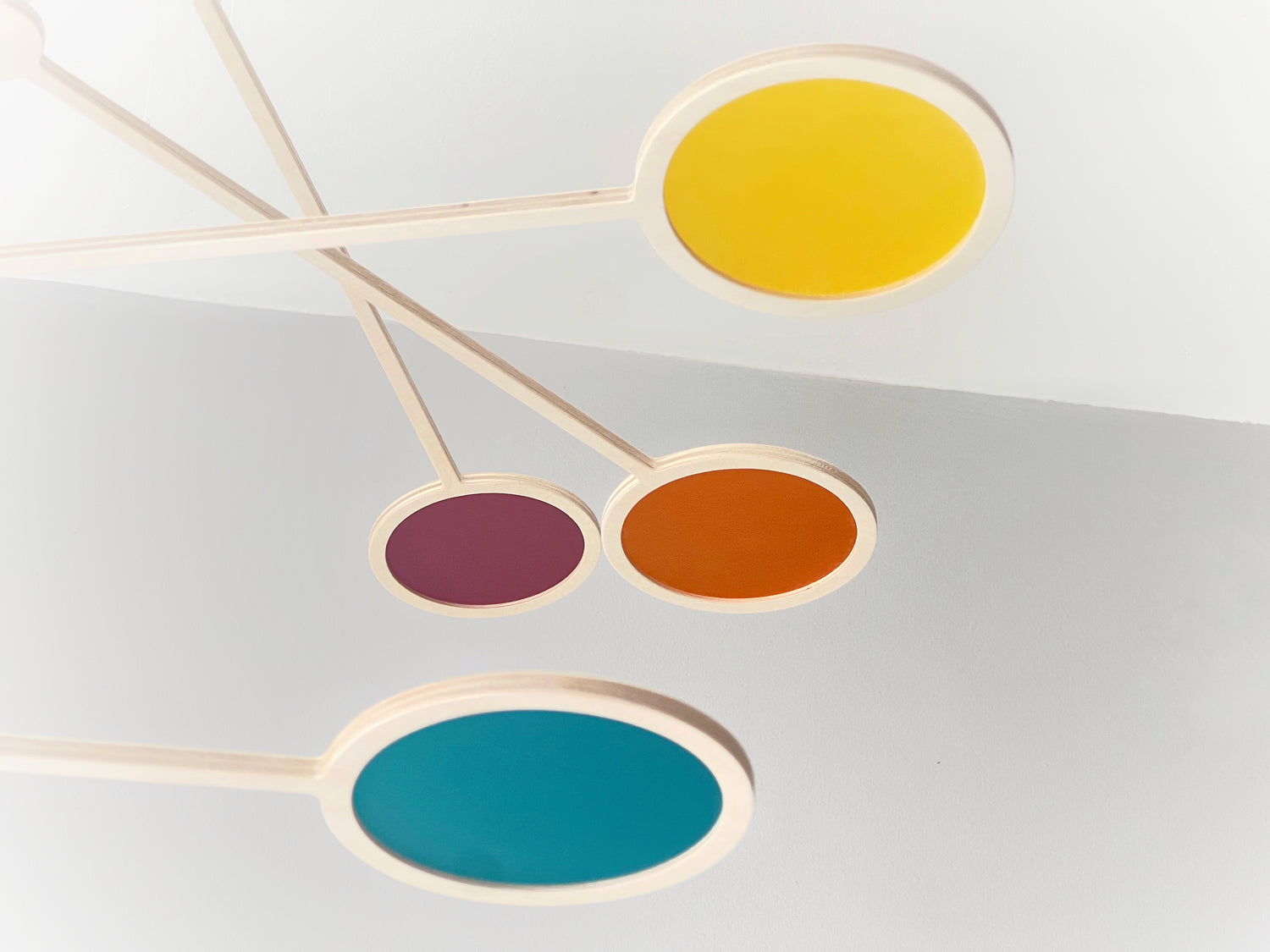 Custom Orbit With 21 Colours
Have Your Orbit mobile your way!
A 5 piece Orbit for regular sized living spaces.
Custom colours to create your own bespoke hanging mobile art.
Custom Orbit Mobile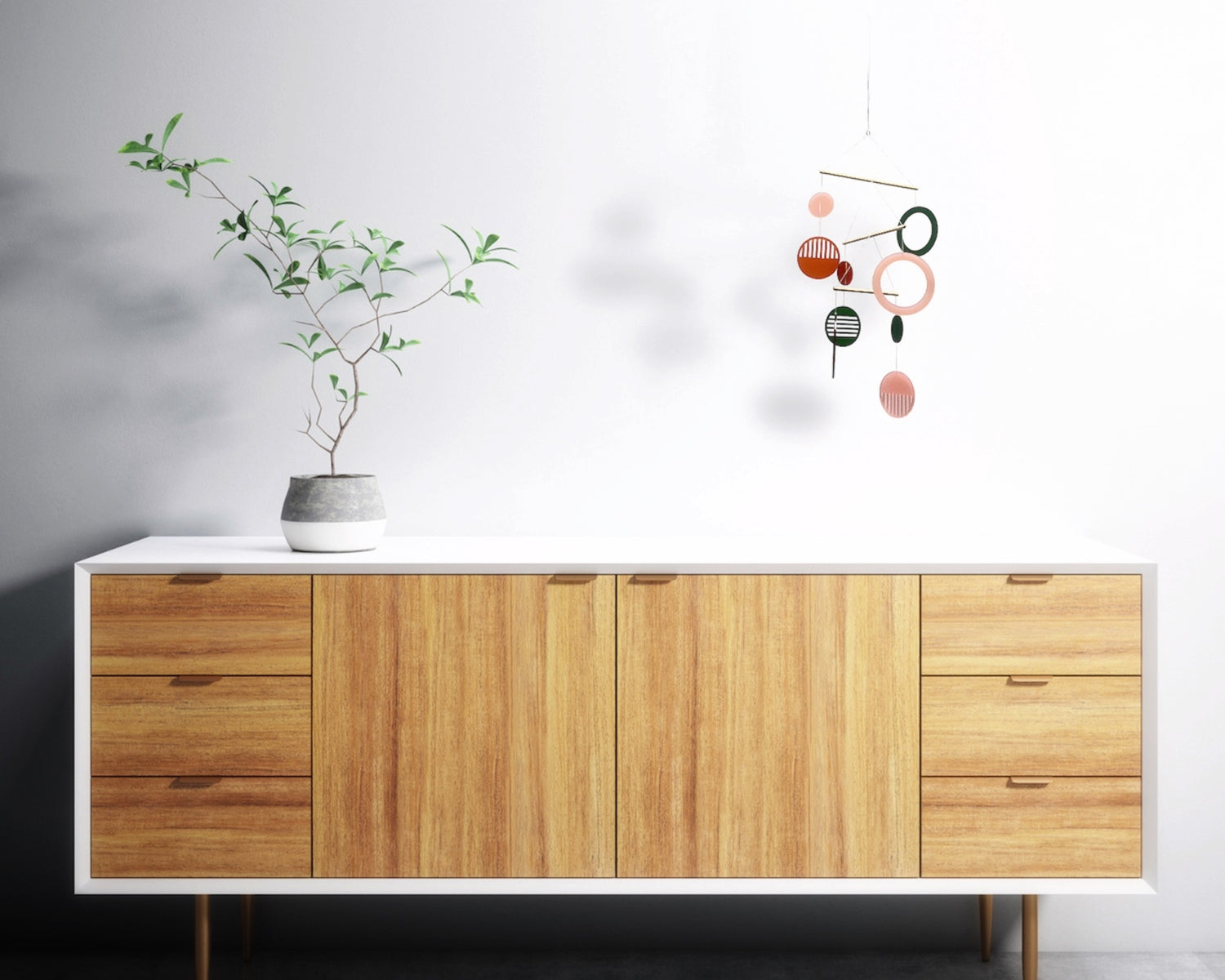 Emotive Art
These hanging mobile sculptures are perfect for a baby or nursery mobile, where their gentle movements and captivating designs can soothe and entertain your little one. Hanging mobiles are also ideal for a stairwell or feature window, where their graceful movements and dynamic shadows can add a touch of elegance to any space.
In addition, my kinetic mobile sculptures are also a fantastic addition to any modern office or workspace, where they can help to inspire creativity and provide a calming visual distraction during moments of stress or concentration.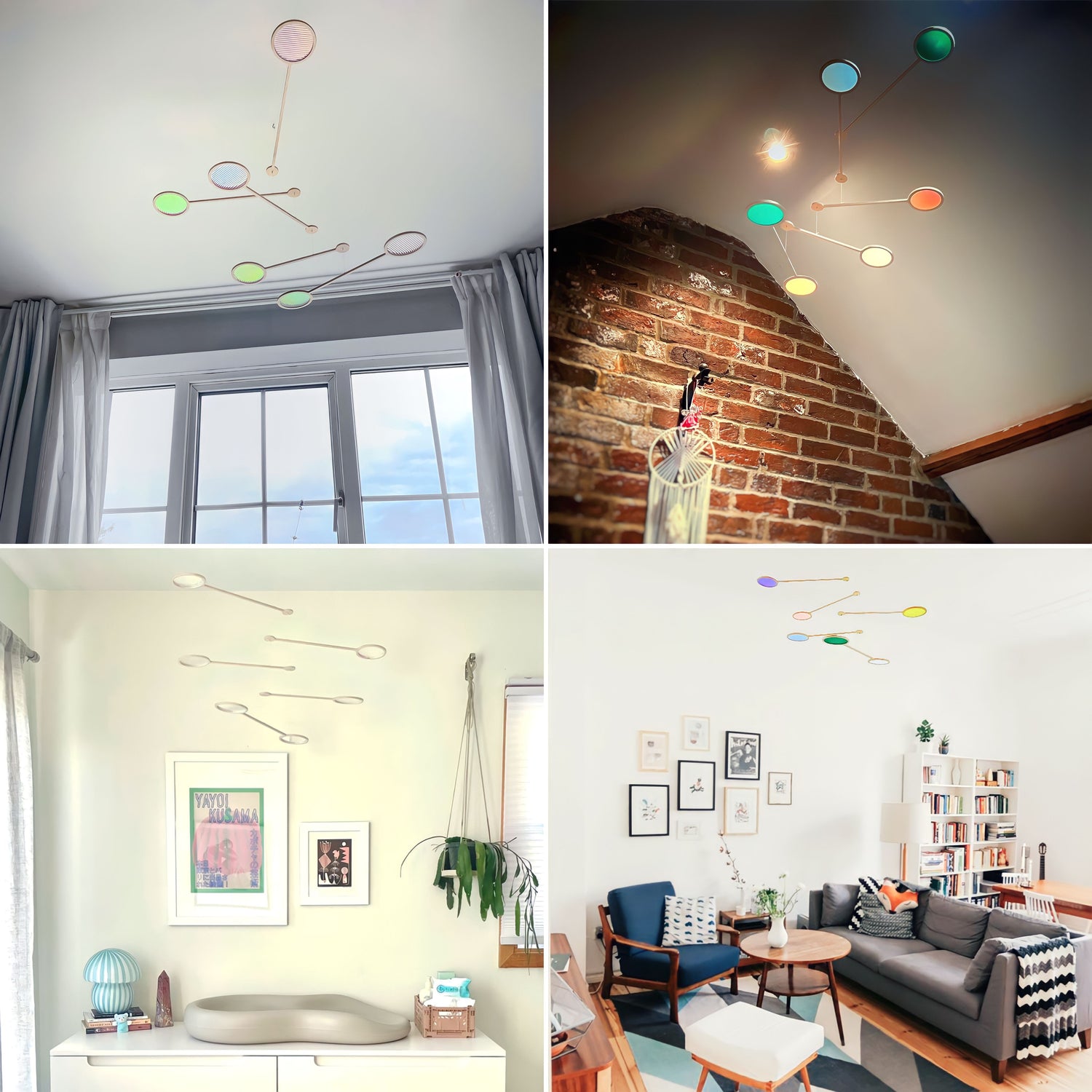 Orbit Kinetic Mobile Art
Every single piece is handcrafted under my own roof, where I pour my heart and soul into each creation. My clients are more than just customers - they become a part of my personal journey, and I am always excited to take on commissions to bring their ideas to life.
My medium of choice is responsibly sourced birch plywood, a beautiful and sustainable material that highlights the natural markings of each piece, making them truly one-of-a-kind. And when it comes to movement and colour, My Kinetic Mobile Sculpture Orbit has taken the world by storm, bringing mesmerizing motion and brilliant hues to homes and workspaces alike.
Orbit
Reviews
Michelle

Love it!!!My favourite item in our bedroom, looks stylish and is genuinely beautiful. Best purchase I have made in a while and my young son loves watching it.

Shauna

Its beautifully unique and the hippy in me LOVES how sustainable the materials are. I did have some queries before buying and they were quick to respond and super helpful Thank you so much!

Trust Pilot

Jamie

FANTASTIC PRODUCT I bought the Orbit Mobile from the Illuminist, the product is fantastic, really High quality and exactly as seen in the pics! The customer service was also 2nd to none! Highly recommend!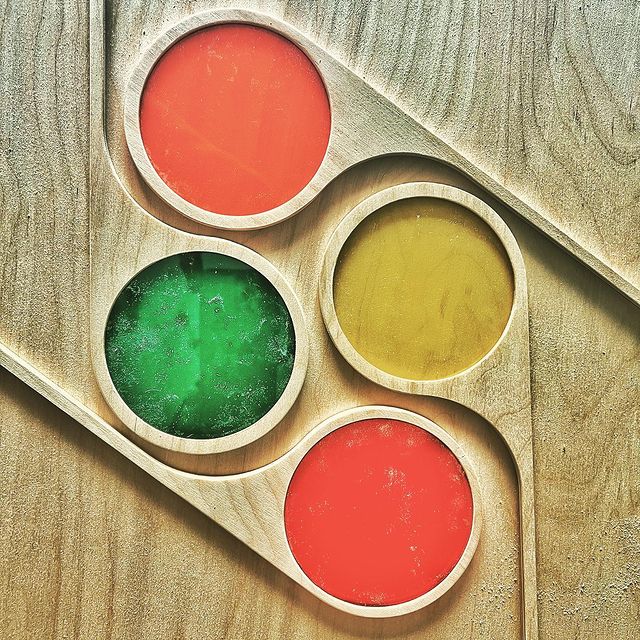 About
As the world faced the unprecedented challenge of the Covid-19 pandemic, I seized the opportunity to create something truly unique and captivating. The result of my passion and dedication is The Illuminist, a visionary art company founded right here in York, UK.
I invite you to discover the magic of The Illuminist, and to experience the transformative power of my creations for yourself. From stunning sculptures to bespoke commissions, I am here to make your dreams a reality. Let's embark on a journey together, and create something truly unforgettable.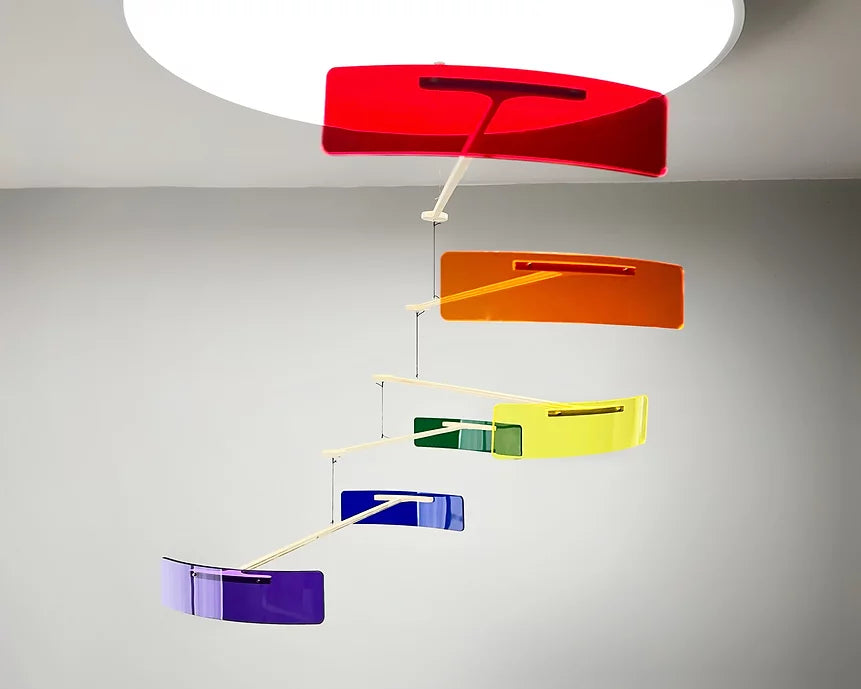 Bespoke Orders Welcome
Each kinetic hanging mobile sculpture is meticulously crafted to order just for you. My products are fully customizable to suit your unique needs and preferences. If you have any questions or would like to discuss a custom order, please reach out to us via email using the contact tab above. I invite you to take your time and browse through the selection, and if you like what you see, we would be grateful for your support by following or liking The Illuminist on my social media feeds located at the bottom of this page. Thank you for considering The Illuminist for your bespoke Hanging Mobile orders
Contact