Theilluministuk
Prism Mobile - Green
Regular price
$122.00 USD
Regular price
Sale price
$122.00 USD
Unit price
per
Sale
Sold out
Introducing Prism Green Mobile - a beautiful and colourful kinetic hanging mobile sculpture, designed and handmade by The Illuminist, an artist specializing in kinetic sculptures and mobiles. Inspired by the mid-century modern movement and the works of Alexander Calder, this mobile is a unique and stunning piece of cantilever hanging art that will add a touch of colour and movement to any space.
Crafted from responsibly sourced birch plywood that has been milled, sanded and lightly waxed, Prism Mobile features 10 laser-cut tinted deep green and green edged acrylic shapes, representing how light is broken into its colour spectrum when entering a prism. The result is a visually stunning display of colour that is both soothing and energizing. This mobile is a perfect fit for any space, whether it's a baby's room, a stairwell, home office or living room. It can also be hung in a feature window to catch the light and create a beautiful effect.
Measuring approximately 60x60cm, Prism is hung onto a supplied ceiling hook and a thread of 60cm (total height of mobile from ceiling to bottom of mobile is 120cm). The ceiling thread can be reduced to suit the location, making it easy to customize to your space. Each mobile is made to order and takes 3-5 days to make. If you need the mobile sooner, please get in touch and I will do my best to accommodate your request.
As a kinetic mobile sculpture, Prism is not a toy and should be kept out of reach of children. However, it is a great gift for both adults and children who appreciate art, design, and movement. If you're looking for a unique and eye-catching piece of hanging art to enhance your space, Prism Mobile is the perfect choice.
Don't forget to follow me on social media to see more of my work and get updates on new designs and products. Follow me on Facebook and Instagram @theilluministuk for more information on my work and to see more of my kinetic sculptures and mobiles.
Please be aware that customers outside the UK may have to pay customs, VAT, handling fees, and/or duties in your country. These fees are set by your government and are the responsibility of the buyer at the time of delivery. For more information, please contact your local customs office or postal service.
Share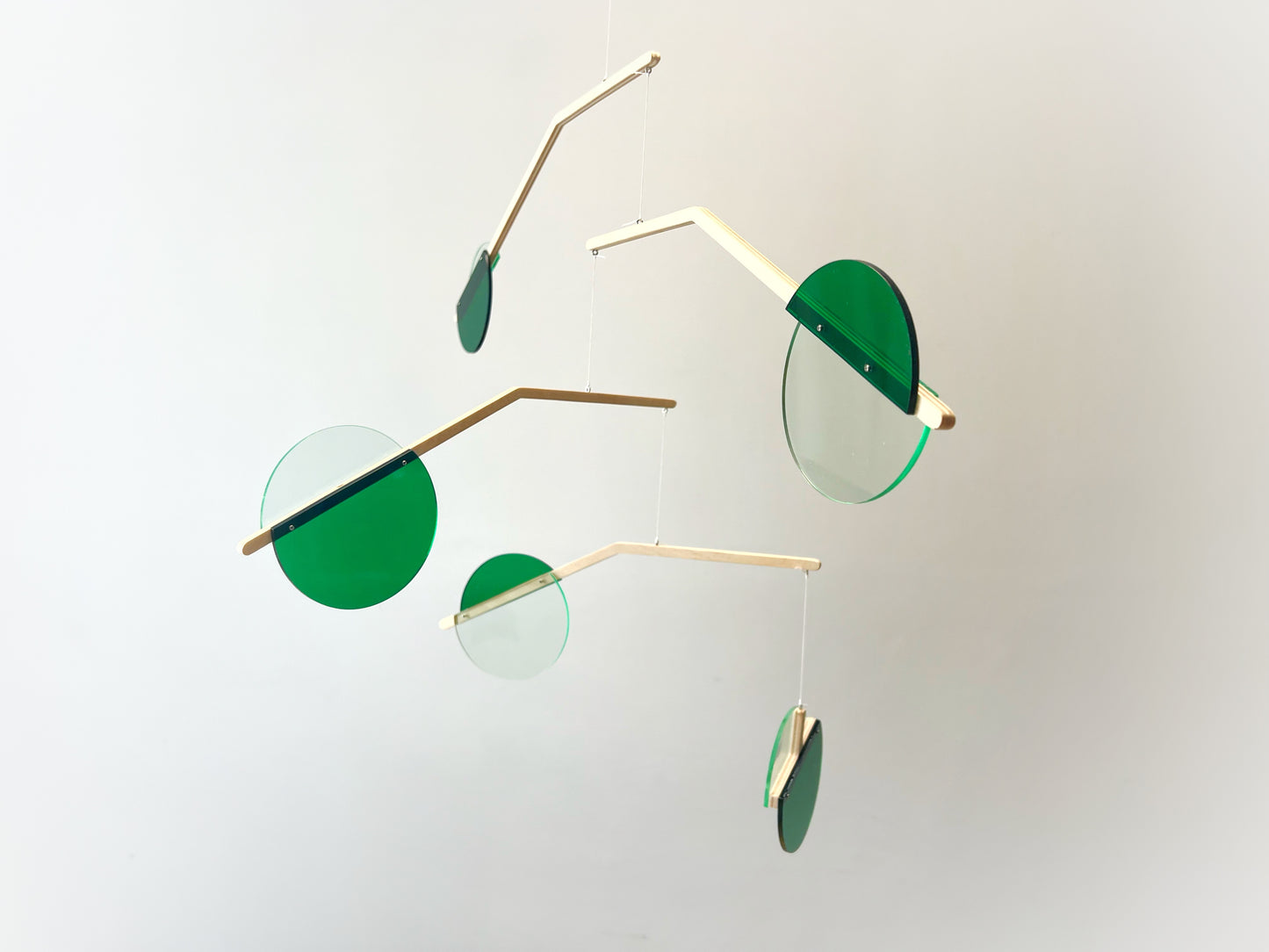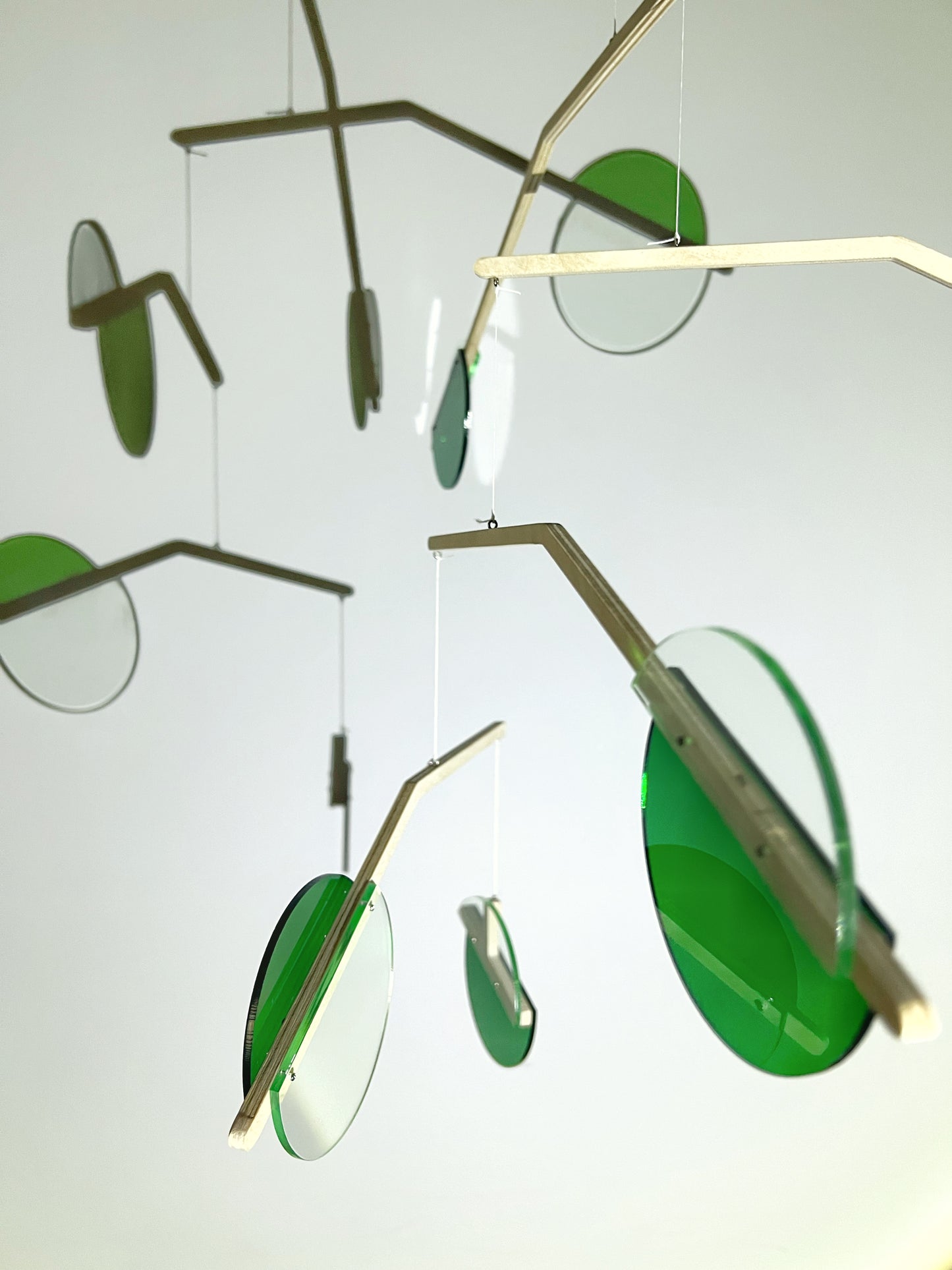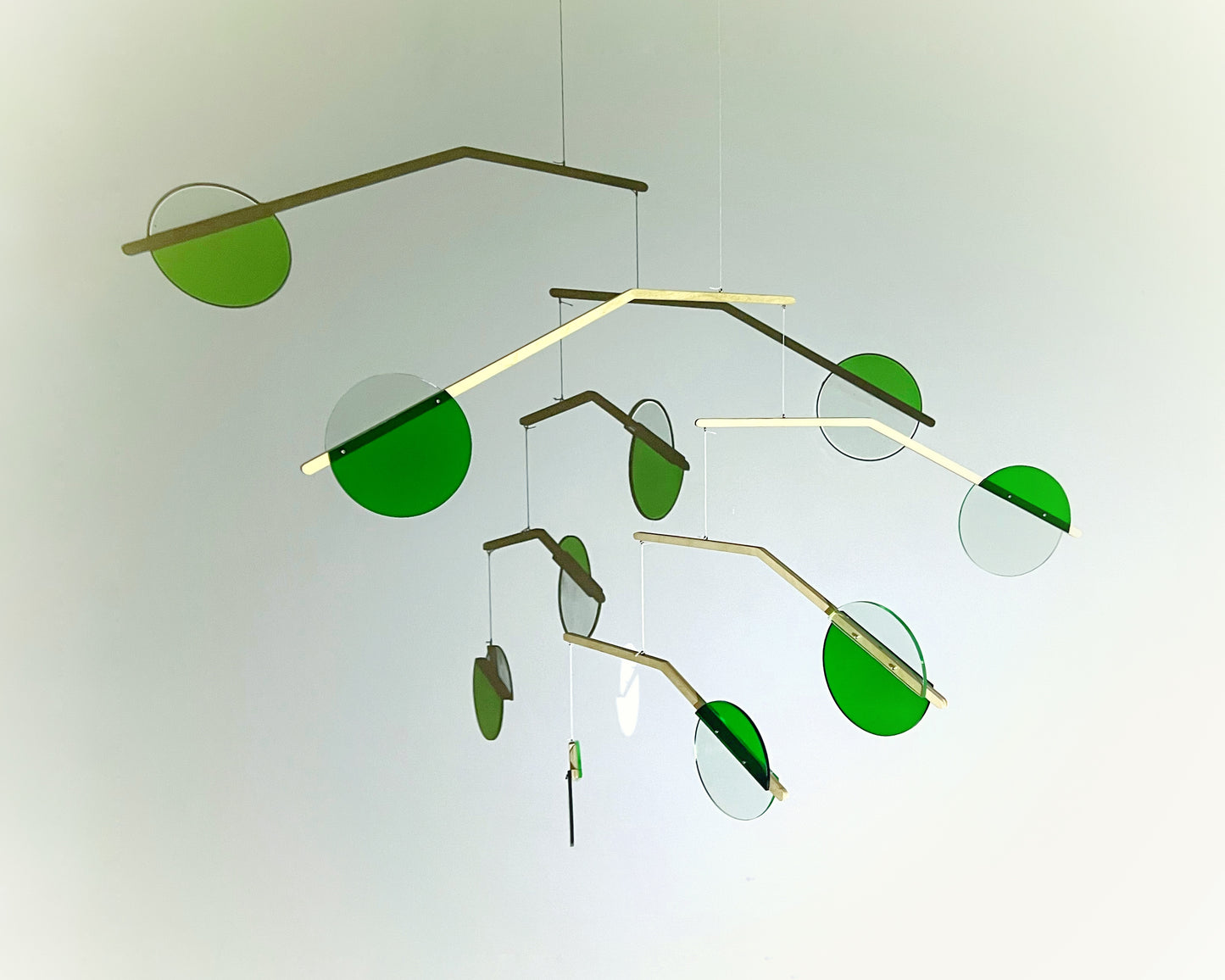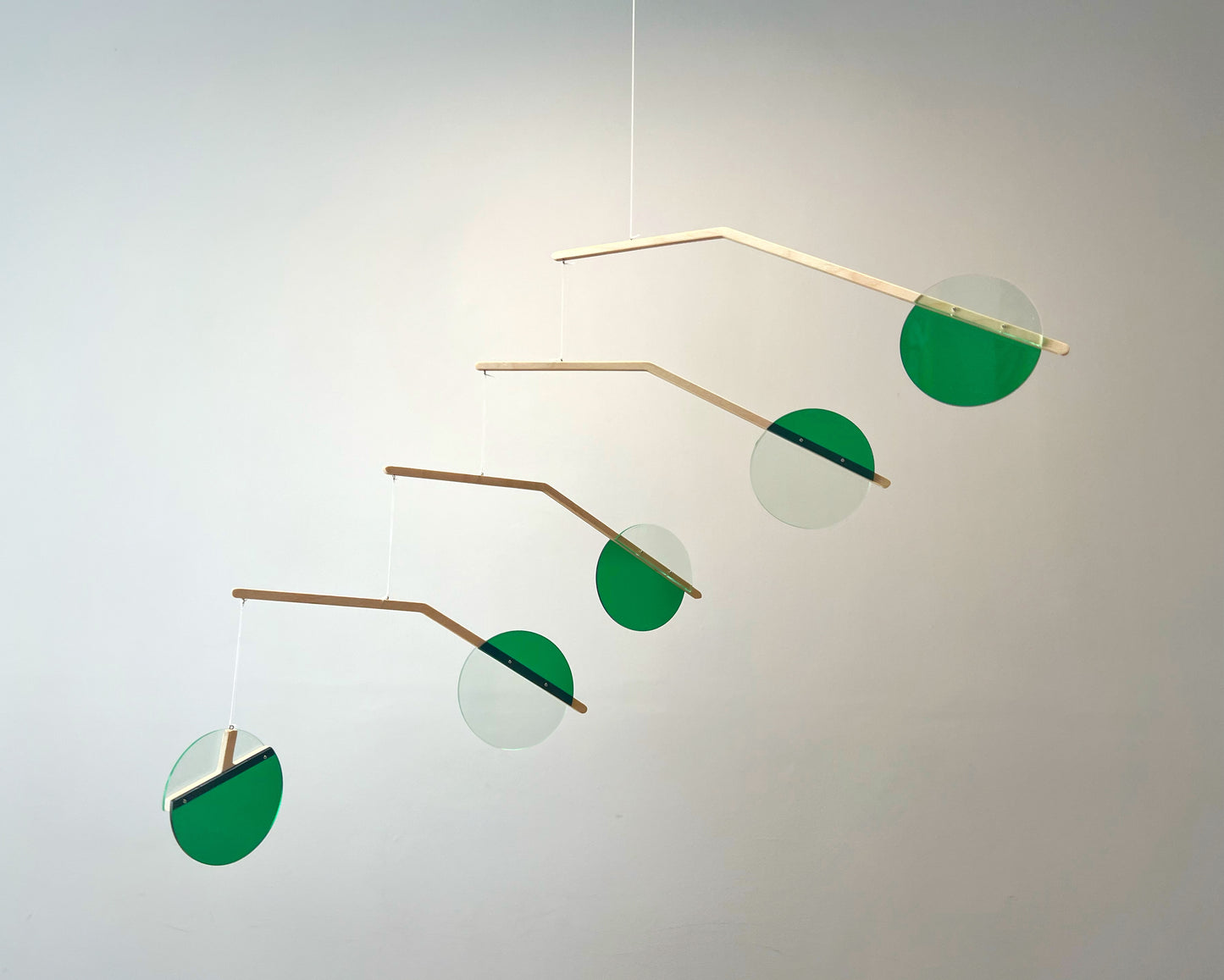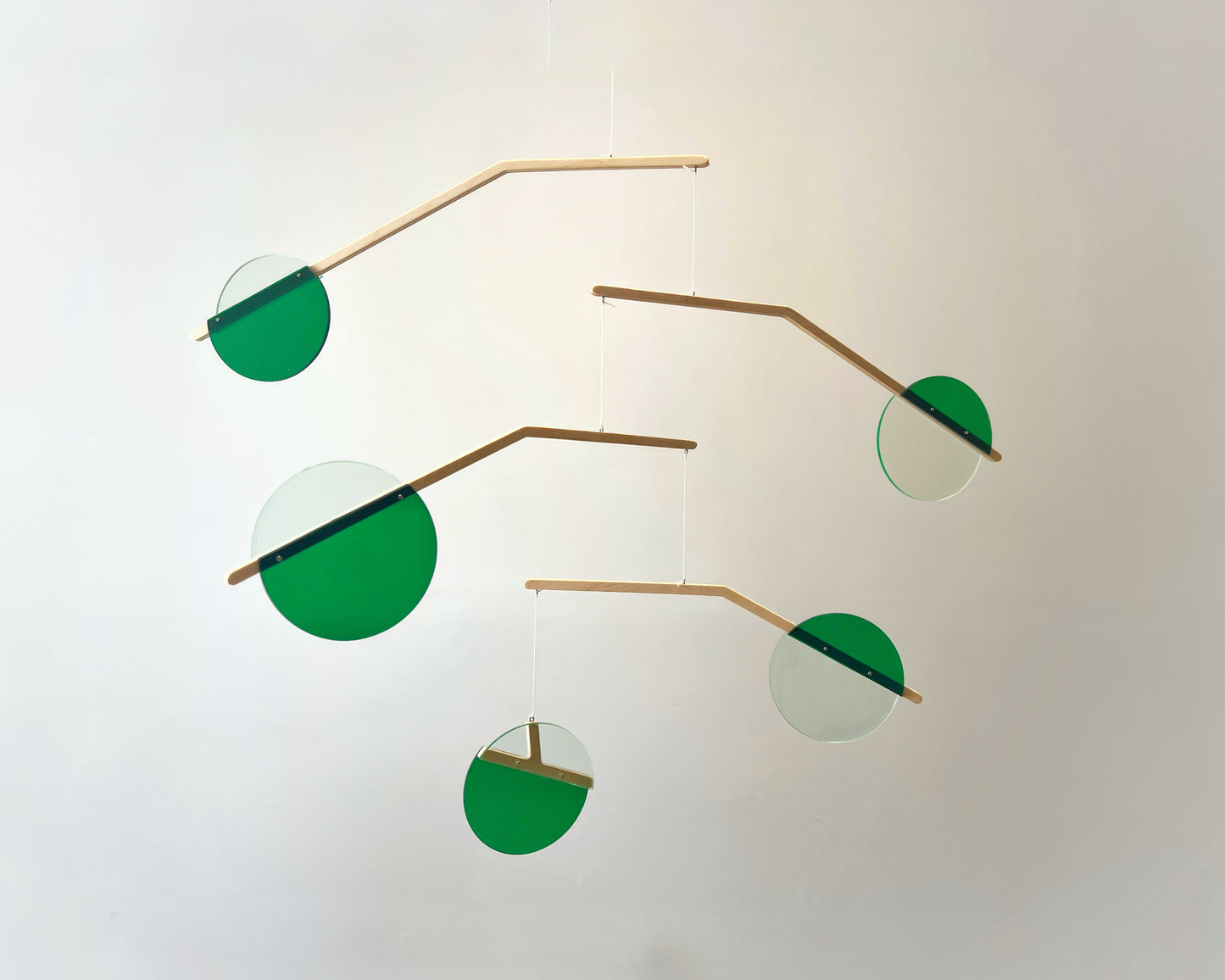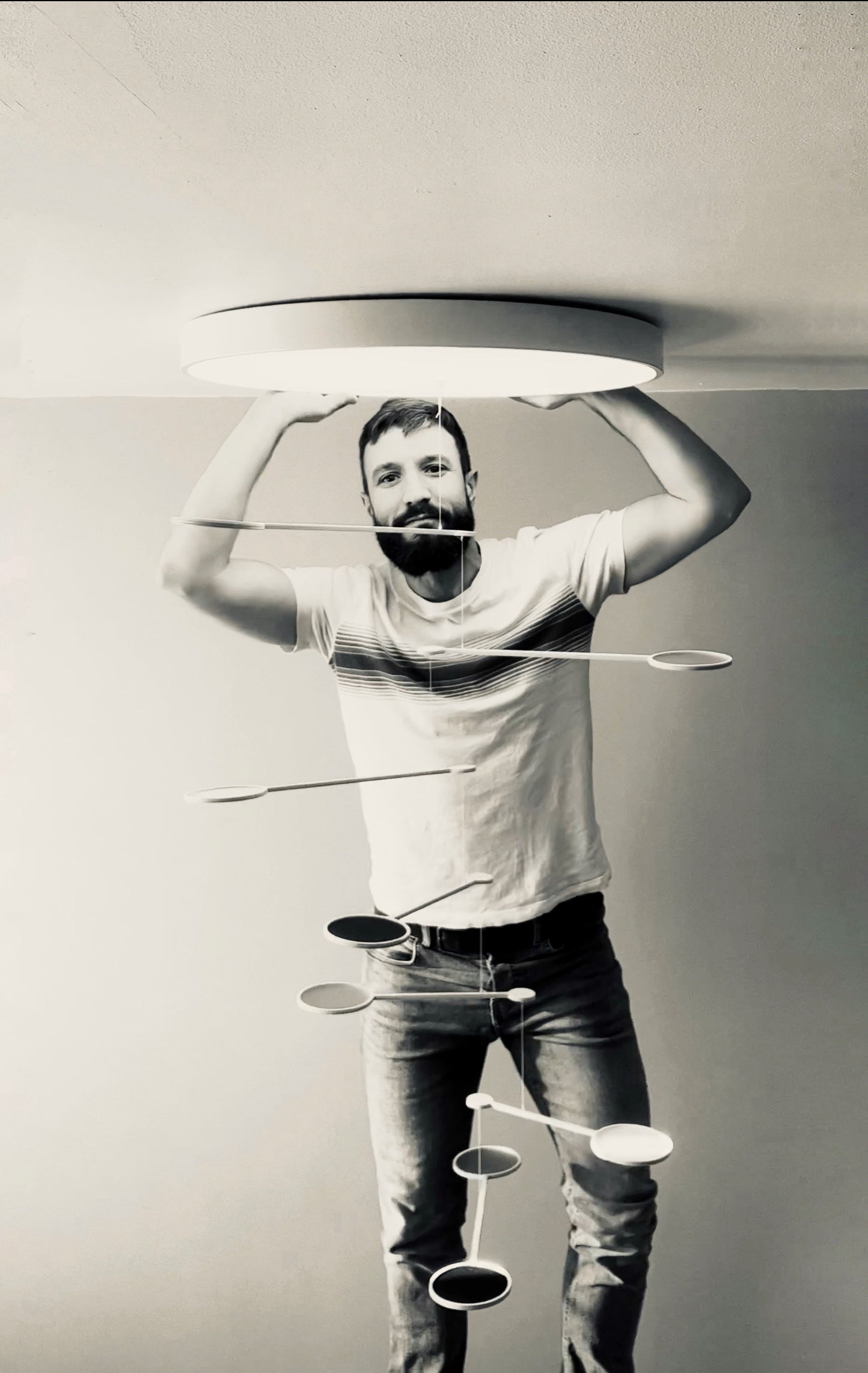 Customers' common questions
How long does each mobile take to make?

Each mobile takes 3-5 days to make before dispatch
Can I choose different colours of my mobile?

Absolutely, each mobile is made to order so customisations are welcomed
Can I make changes to the dimentions and sizes or even add extra parts to my mobile?

I will do my best to accomidate any request - Please email with any requestes and I'll see what I can do for you :)